Used TV Transmitters
Transcom Corporation will provide professional engineering to rechannel any UHF or VHF transmitter listed.
Transmitters shown in YELLOW are currently operating in ATSC (DTV)

Rohde & Schwarz factory built digital 7 kW UHF transmitter
Rohde & Schwarz Model NV7500E, Liquid Cooled, three phase, UHF TV transmitter. This includes a Rohde & Schwarz digital exciter, a new Dielectric digital mask filter, pump rack and heat exchanger, tuned and tested on your channel.
*Included Pump Rack *Included Heat Exchanger
*Included new Dielectric Digital Mask Filter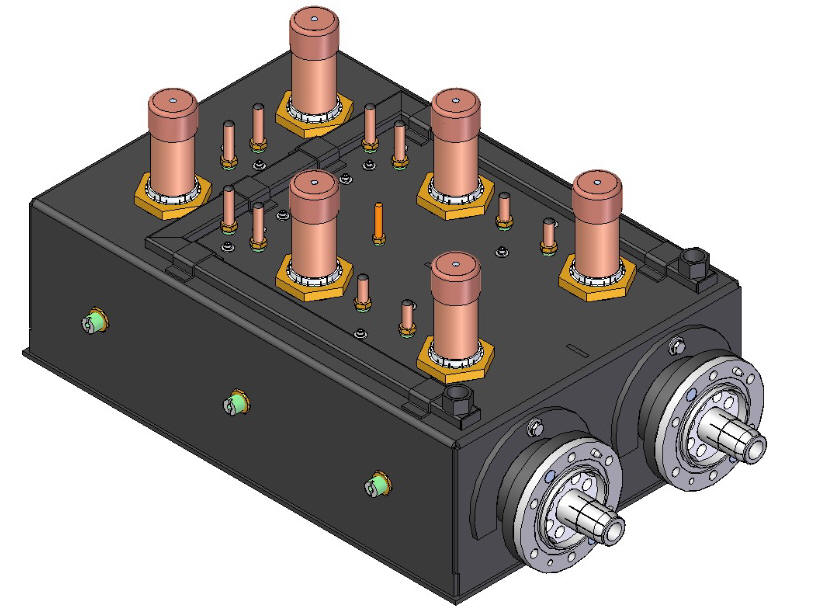 2 Spare Amplifiers!
Included at no extra charge

7 kW Digital TV transmitter comprising
**
Rohde & Schwarz Digital Exciter
**Power amplifiers with power Supply
Transmitter racks
**Complete, dual pump, cooling system
New Dielectric Digital Mask Filter
**2 Spare Amplifers
Featuring
**Advanced LDMOS technology for power amplifiers
** High redundancy
Tested on Your Channel $59,000.00


Rohde & Schwarz usado Excitadores digitales reubicados y convertidos a ISDBt.
Contact Transcom for details and pricing
For more information on any transmitter noted below and a quotation, please Call/Email Transcom Corporation.
Used Rohde & Schwarz

TV Transmitter Specials

Model
Details
Price
sx800
Rohde & Schwarz Excitadores digitales reubicados y convertidos a ISDBt.

Rohde & Schwarz Digital exciters re-channeled and converted to ISDBt.

Call/Email
Digital

Three Phase

Almost new, DIGITAL,all solid state, over 4 KW of ATSC power all in a single rack cabinet. The price includes a new digital mask filter, new exciter, tuning to your channel, testing and a Transcom warranty.
Call/Email

for new lower price

Analog

Three Phase

Almost new, Analog,all solid state, up to 10 KW of power all in a single rack cabinet. The price includes a new filter, new exciter, tuning to your channel, testing and a Transcom warranty.
Call/Email

for new lower price

Digital

Three Phase

Almost new, DIGITAL,all solid state,up to 7 KW of ATSC power all in a single rack cabinet. The price includes a new digital mask filter, new exciter, tuning to your channel, testing and a Transcom warranty.
Call/Email

for new lower price
Used

Model

Power

Description

Condition

Axcera HP100DAW

Up to 100kW analog or 70KW DTV
UHF, IOT D3100W

Excellent

Comark IOX
50 KW NTSC or >30 KW DTV
IOT, Any UHF Channel

Very Good

Harris Maxiva UAX100

100 Watt Digital

250 Watt Analog

Any UHF Channel
2010 Model Like New
HarrisCD Model DHD20P1
Up to 12 kW analog or 5.5 KW DTV
Solid State

UHF

Excellent
Harris Sigma

Up to 40 kW analog or 25KW Digital

IOT

2004 Excellent

Thales Paragon L3 MSDC
100 KW NTSC or >50 KW DTV
IOT (L3), Any UHF Channel
2003

100 KW analog or >60KW DTV
UHF, twin IOT
Excellent

R

ohde & Schwarz Series NH

7000 & NV7000 Series

5 KW to 12 KW Digital

up to 26 KW Analog

UHF,

Solid State, liquid cooled

All in

Excellent Condition
Thales Paragon L3 MSDC
50 KW NTSC or >25 KW DTV
IOT (L3), Any UHF Channel
2003

Thales Ultimate
>30 kW analog or 8 KW DTV
UHF
Excellent

Used

Model

Power

Description

Available Channels

Harris Platinum VHF Transmitters

Channel 7* Available in DIGITAL as well!

Up to 40 KW Analog

or 20 KW Digital

All solid state tested on the channel

required

2

3

4

5

7*

10

11
| | | |
| --- | --- | --- |
| | | |
| Surplus Equipment | | |
| Harmonic ProView IRD model 2961(in original packing) | New | $2,000.00 |
| Cisco 2811 Router (in original packing) | New | $1,200.00 |
| Rohde & Schwarz GPS receiver | Used | Best Offer |
| Meinberg GPS receiver (in original packing) | New | Best Offer |
| Meinberg GPS Antenna Accessory Kit (in original packing) | New | Best Offer |
| Bird 8936, 10 KW Air cooled load | Used | $3,650.00 |
| | | |
| | | |